The Ubiq mission
We're here to help organizations reduce breach risk and more effectively protect their critical data by enabling a modern, application-centric approach to data encryption.
We built the Ubiq platform so that engineering, security, and compliance teams can build client-side encryption into their applications in minutes, through an easy-to-use, developer-first encryption-as-code platform. We help engineering teams build secure-by-design applications and maintain development velocity, through lightweight libraries and prepackaged code. We help security teams reduce breach risk by enabling them to integrate application-native client-side data encryption. We help compliance teams ensure that applications are built compliant-by-design, with full auditability at scale.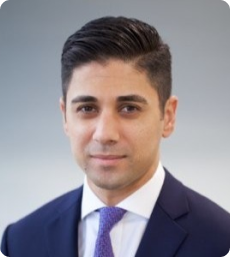 Where it all started
Prior to building the Ubiq platform, I spent nearly 20 years in security incident response, helping organizations of all sizes across the globe respond to serious computer incidents, many of which involved the theft of highly sensitive data. In nearly every case, an executive would ask, "but how were the attackers able to access our data? I thought we had encryption in place?"
And yes. Most did have at-rest encryption (transparent disk encryption, full disk encryption, native cloud encryption, etc.) enabled where their data was stored (usually a database or cloud storage).
But modern attackers easily bypassed those controls (and still do today) by simply compromising legitimate cloud, storage, or database admin credentials. You see, if you have cloud or database admin credentials, the cloud or database assumes you're a trusted resource and decrypts all its stored data.
Protecting data more effectively
This was the start of the Ubiq story; we wanted to design a platform that protects sensitive application data far more effectively and makes it exponentially more difficult for attackers to get access to it. We wanted to enable engineering and security teams to reduce breach risk, without slowing them down. Everything we do is designed to enable this mechanism, from our principles, processes, and our product.
That was the goal on Day 1 and it's the same today.